Chef Valerie will do Romantic Date Nights, In-Home Dinner Parties, Corporate Luncheons, Secret Chef Service, Personal Grocery Shopper,and Holiday Prep!

Date Nights
One of the key elements to keeping a relationship interesting and exciting is the unexpected! Incorporating a "Date Night" with unique and special activities does wonders!

Chef Valerie is now offering a NEW service – a Special Date Night for you and your significant other! The focal point of your date night is a romantic gourmet dinner for two in your own home, prepared and served by the chef.
You can choose to add a Romantic 60-minute Massage to your special night in the comforts of your own home for just $100 for one individual or $200 for a couples massage!!! Provided by some of the top massage therapist in Charlotte!

In-Home Dinner Parties/ Corporate Luncheons
Together, we can create a memorable event -- from an outdoor grill party to a sit-down classic seven-course meal. Whether it's a holiday party, or a corporate event, Just in Thyme Personal Chef Services can accommodate your needs, providing that WOW factor you seek.
Interactive Dinner Parties
Love to have a party but dread the thought of cooking for the party? How about having an interactive dinner party where Chef Valerie will provide hands-on cooking demonstration with you and your guests. Chef Valerie will help you plan a dinner menu and she will bring all the ingredients to your home for the party. Once the cooking is done, Chef Valerie serves your dinner and you pour the wine and enjoy your meal with your guests while Chef Valerie cleans up the mess in the kitchen and quietly slips out the door!
Cooking Classes
Whether you are a novice or experienced cook, Chef Valerie can provide cooking lessons to accommodate all group levels. Lessons can be conducted on a one-on-one basis or in a group environment. Learn to prepare quick, simple, and healthy dishes to get you through the week or more complex dishes, along with cooking and prepping techniques. The lessons are conducted in the client's home with Chef Valerie providing the tools and ingredients. Clients can participate hands-on or just be an onlooker. By the end of the session, each person will leave with better understanding about food, cooking techniques, knife skills, and many other kitchen tips. Chef Valerie will take the mystery out of cooking and help you understand and feel comfortable in a kitchen. Menus will be customized to each individual/group.

Kids/Teen Cooking Classes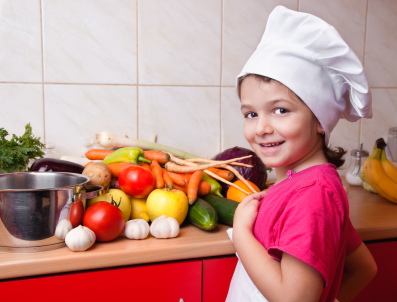 Have your children shown interest in wanting to learn more in the kitchen and love being hands on??? Kids/Teens would be taught etiquette, table settings, and knife skills with every class! Classes can consist of learning how to make healthy afterschool snacks to and entire dinner! Kids in the kitchen is a 2 hour class for ages 5-12. Teens in the Kitchen is a 3 hour class for ages 13 and up!

" Secret" Chef Service
If you want your friends to think you've been cooking all day in preparation for your party, Chef Valerie will come early, take care of all the details, then sneak out the back door prior to your guests' arrival to your special event. No one will be the wiser.
I am not a caterer; I will be doing basically what I do on a normal personal chef day just going about it a little differently and different menu planning. I will tell you how to make sure the food is brought to the correct temperature. Both your safety and MY reputation are important to us!

Personal Grocery Shopper
While Chef Valerie is out doing shopping for your menus she can pick up some of the extra things you need for a small additional charge. (Example: dog food, cleaning/laundry supplies, etc.)

Holiday Prep
If the hassle of preparing for the holidays is wearing you down let Chef Valerie come and prepare all your culinary delights for you. Then all you have to do is heat and eat!